Electric Vehicle Owners: Your EV should Run on Sun!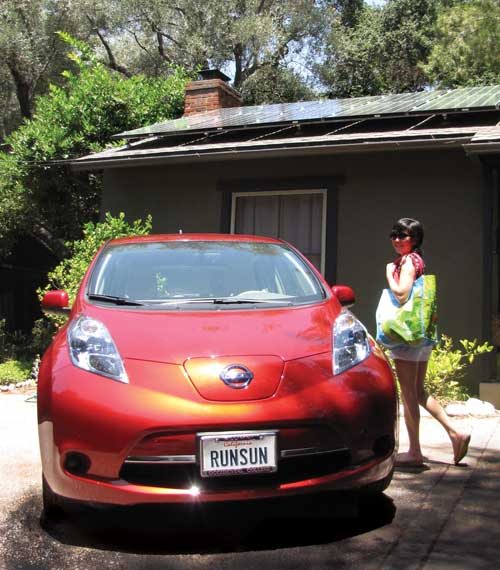 We can show you how...
Owning an EV (or a plug-in hybrid) means that you laugh as you cruise past gas stations, but with double-digit rate increases from SCE, PWP and other utilities, your smile may turn to a frown when you open your next electric bill.
Even so-called EV-friendly rate structures (such as this scary one from SCE) may contain "gotchas" that could have you paying a whole lot of money for the privilege of driving an EV.
That is where solar comes in.
For folks who combine a Run on Sun solar power system with their EV—like our client in the photo on the left—they have the best of both worlds: clean, emissions-free driving and electric bills so low that the smile of satisfaction never leaves your face!
Just fill out this form and let's get started!
The evaluation is free—start saving now!
How much can you save?
Adjust the slider to see!
/month or /year
A solar power system
from Run on Sun
will save you money.