Let Run on Sun turn Your Solar Vision…
…into a Solar Reality!
Our Clients Count on Our Expertise to Realize their Solar Vision
Westridge school had a perfect roof for solar…
south-facing, unshaded, and largely unobstructed.
What they didn't have was a partner to help them transform that potential into a productive reality.

Enter Run on Sun...
Run on Sun provided a "seamless" solution to Westridge School's need to reduce their electric bills…
"What we loved about Run on Sun was the fact that they are very mission driven and really delivered everything that we had asked for, worked with us very professionally, and now not only do we have something that is helping us consume less energy, but it is something that we know we can really use with [our students]."
Elizabeth McGregor, Head of Westridge School
Working with clients, not customers, Run on Sun builds long-term relationships.
At Run on Sun we understand that a commercial solar project is a major investment requiring a solid foundation between client and contractor if the projected Return on Investment is to be realized.
As a result, we emphasize the relationship dimension in our projects.
Clients seek advice—counsel, if you will—not just goods and services, and their need for counsel is entirely different from the transactional encounter experienced by customers with vendors.
It is our client relationship emphasis that gives rise to multiple projects for the same client, as demonstrated by our 2015 project for the Lincoln Avenue Water Company…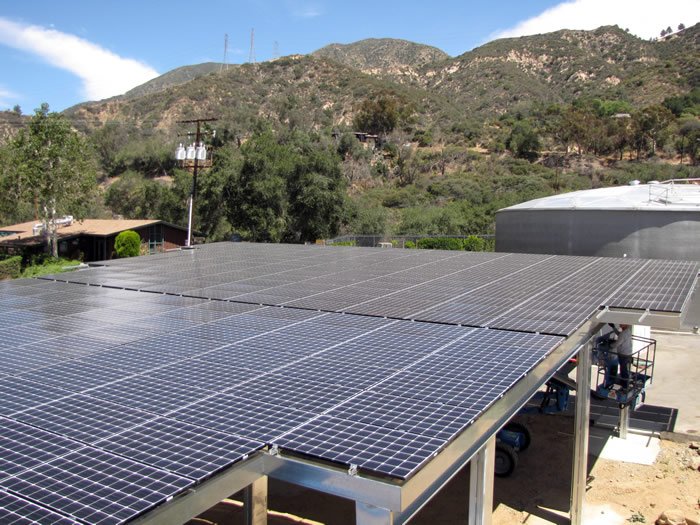 …following up on the project we did for them at their Headquarters building in 2011…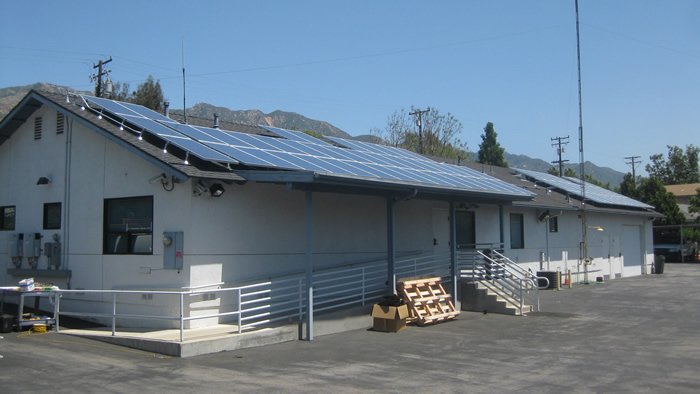 Find out how our focus on you, our client, can make all the difference in your solar project!
Read more…
Close
How strongly do we believe in building long-term client relationships?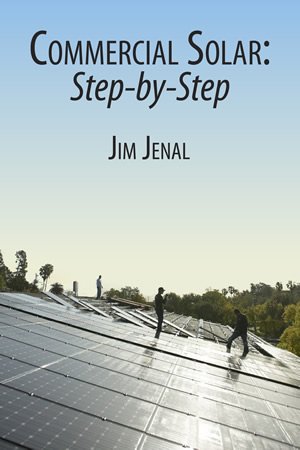 So much that we wrote the book… and we will give it to you for free!
Commercial Solar: Step-by-Step explains everything that you need to know to manage your solar project, from understanding what is hiding in your bills, to how to assess competing bids, to the nuts and bolts of how your solar installation should proceed.
We give a copy of the book free to all of our prospective commercial clients, regardless of whether they choose us or not. Why would we do that? Simple—we believe that the more you know about commercial solar, the more likely you are to choose Run on Sun.
What is hiding in your energy bills?
There is probably a very good reason why neither you nor anyone else at your company has ever looked closely at your electric bill—it is terribly confusing—but almost every commercial user pays for two major charges on their bill: usage and demand.
Usage is the more familiar charge as it is the basis for your residential electric bill. It is calculated from the total amount of energy that you used over the course of the billing cycle.
Demand is a bit more complicated—for SCE customers, demand is the peak power required during any 15 minute period over the month. That means that if your building has multiple HVAC units and they all come online during the same 15-minute window, your demand will spike much higher than it would if those units came on in a staggered fashion. That's the difference between peak demand and average demand—but your bill is driven by peak demand.
Just how bad are your electric bills?
/month = /year
A Solar Power System
from Run on Sun
will save you money
starting Day One
and for the next 25 years!
Ready to Start?