When I was a kid, my Father subscribed to something called the Reader's Digest, a magazine that excerpted articles from a variety of publications and compiled them into one, convenient, pre-Internet source. A very handy source except for one downside—the publisher's penchant for promoting never-ending contests. Every week our mailbox would be besieged with yet another fabulous opportunity to win something grand. Just mail in this entry form (and maybe subscribe to yet another magazine?) and you, too, could win the prize of a lifetime.
Finally, my Father could abide the deluge no more. He famously (at least within our household) wrote to the subscription department and threatened to cancel his subscription if they would not halt their assault. As he put it, "Either finally give me the Moon, or leave me in peace to buy my own green cheese."
Which brings me to our friends at LG.
We love solar modules from LG; in fact, we have been using them exclusively since 2012. We installed the first of their NeON modules anywhere in the world, and LG are the only solar modules that you see featured on our website. We are absolute fans, and so are our clients. We consistently deal with folks who want to maximize the amount of power on their roofs and the 300 Watt NeON modules are the way to go.
Except for one thing... we can't get them.
Despite getting emails from LG on a weekly basis, with messages like this one: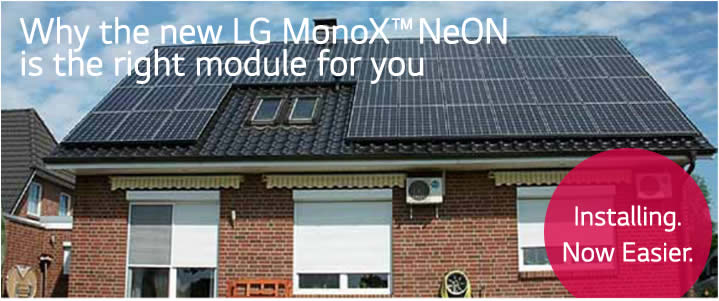 ...the flagship, 300 Watt NeONs are not available for love or money.
So, no, the LG MonoX NeON is not the right module for us since it makes no sense to sell a job with a product we cannot get!
From what we hear, it is like this all across the country. A friend and colleague of ours in PA had tweeted about a project he just completed—with LG 300's! So we asked him about it and he replied: "I lucked out on this batch, LG300s are just a rumor anymore. Back to Solar World 275s for now."
Ouch.
Just the other day we got an email with this banner across the top: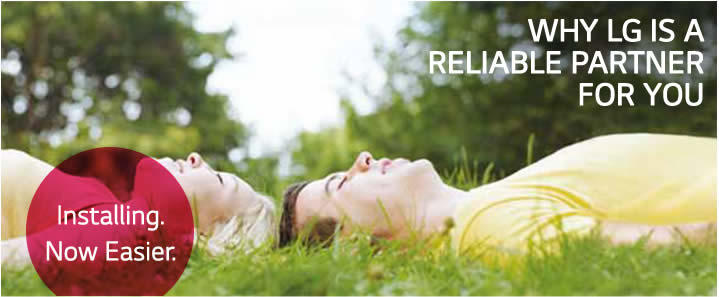 (If we were captioning this photo it would be: "We will be getting these WHEN? Uhnnnh. Thud.")
Let's be clear:
It is NOT reliable to market a product to installers and then not make the product available.
It is NOT reliable to build a network of installers across the country who have faithfully and enthusiastically promoted and installed your modules, only to leave them with six month delivery times for your product.
And it certainly is NOT reliable to urge us in constant emails to sell, sell, sell, when you know full well that you aren't going to be able to deliver on those sales.
It is not reliable at all. The word you are searching for is: disrespectful.
So here is the question for our friends at LG: What are you going to do about it? Frankly, until you are ready to provide reasonable delivery times for module orders, we really don't need to see any more emails touting what a great partner you are.
Either supply us with product in a respectful manner or leave us alone.
We'll buy our cheese somewhere else.