We don't often announce our latest projects, but one this week really stands out, and that is our upcoming project for Chandler School here in Pasadena. The 44.8 kW system will be installed this summer, in time for the 2015-16 school year.
Chandler is a special place that puts great emphasis on challenging its students. As they note in their Mission Statement:
Chandler students gain a love of learning, a means of thinking independently and an ability to work collaboratively. A Chandler education seeks to develop good character, self-reliance and a commitment to community in students as a foundation for academic and personal success.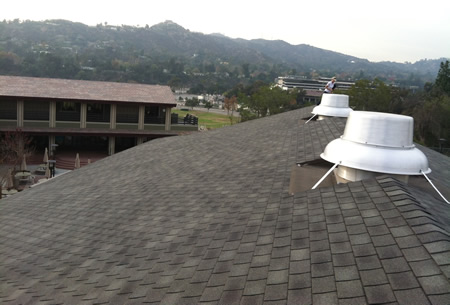 What a lovely roof for solar!
It will come as no surprise to readers of this newsletter that we at Run on Sun have a soft spot for non-profits, and we take great pride in working with schools and churches to expand their mission while making the world a greener, cleaner place. We understand the process involved, with its many twists and turns, and we have found that our collaborative, information-intensive brand of "selling" solar meshes well with the non-profit world.
In the case of Chandler School, the process actually moved quite quickly - spurred on, at least in part, by the rebate step down announced by Pasadena Water and Power for May 1. Once the decision was made, the design team at Run on Sun was able to move quickly and get the rebate application completed and filed in time to meet the deadline.
We are excited to be working with this wonderful Pasadena institution, and we look forward to providing the Chandler community with a wonderful asset that will both save money and enhance the educational experience of its 450 students.